A semi-monthly pay schedule is like a monthly pay schedule, but the payments are split up into two payments, usually at the beginning and middle of each month. The end result is often less money in one month, but it spreads out the money evenly among the four months of a quarter. This type of pay schedule has many advantages for both hourly and contract workers alike.

Ultimately, semi-monthly pay is by far one of the best currently utilized payment schedules for most employees. It offers stability for employees, consistency for employers, and improves the economy, giving it many advantages that are simply not available with once-a-month payments.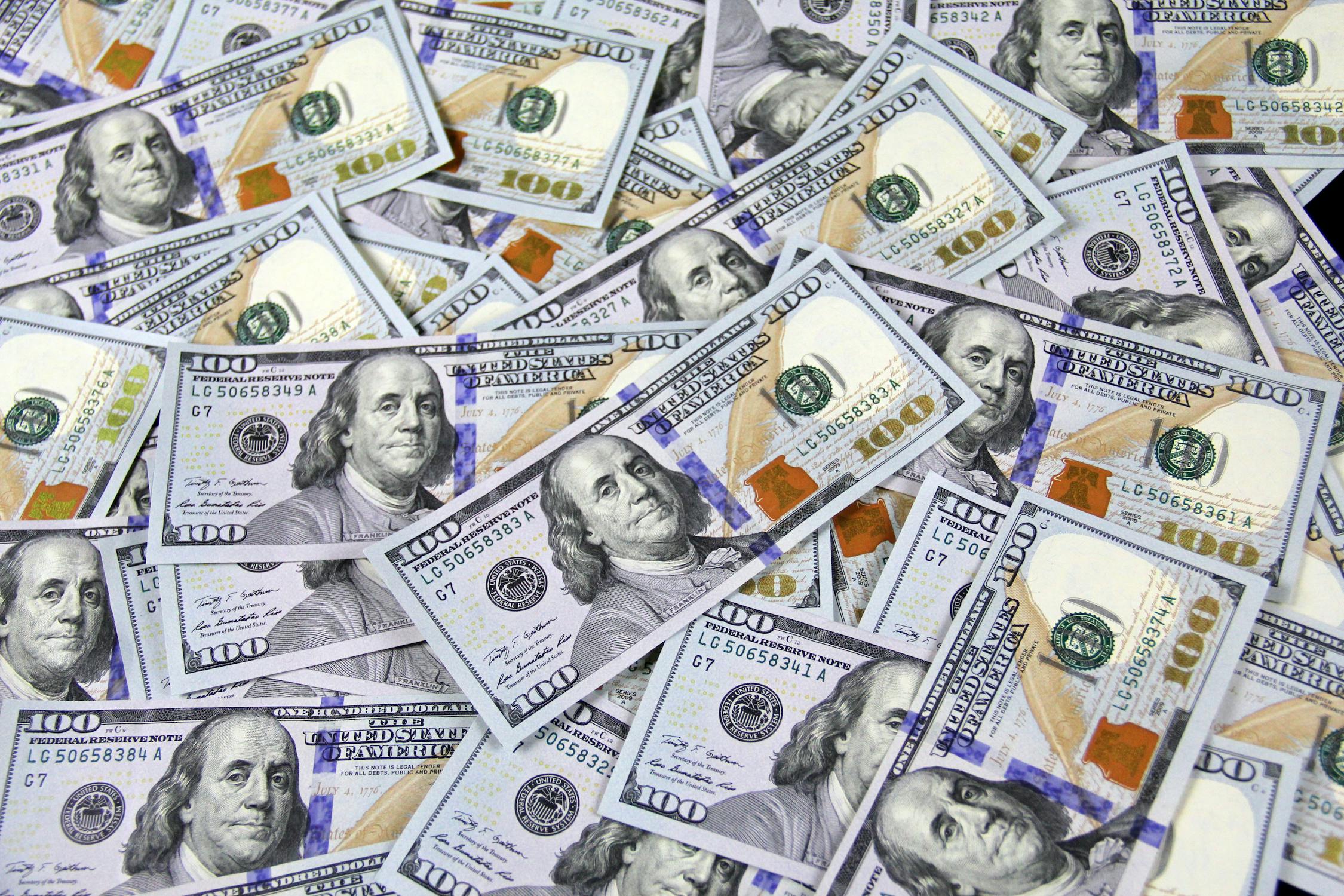 Advantages of a semi-monthly pay schedule for employees
By splitting up the money into two payments per month rather than just one, hourly workers receive improved income stability and (generally speaking) a better quality of life. Many people, upon receiving large sums of money, do not allocate them effectively in a way that affords them long-term results; splitting income up, however, has the unintended side benefit of forcing people to think more intelligently with what they have, and thus people usually make better decisions.
Most semi-monthly employees use this improved stability to build savings for emergencies and other expenses that might normally be out of reach during a simple monthly pay period. The lack of worry about income leads to a more stable financial situation for these employees, fewer financial worries, and a happier career.
Another often overlooked reason behind the benefit is that a semi monthly pay schedule also means that there is less risk of overestimating finances at the end of a pay period. Receiving two smaller sums per month in lieu of one larger one helps you predict income and accommodate changes faster.
It is generally a much better problem to have too many funds on hand for unexpected expenses than not enough, and semi-monthly payments allow employers to budget their remaining salary contributions significantly better than monthly payments do.
Employees with hectic schedules may want to consider this type of arrangement in order to avoid the stress of manually managing their finances. Semi-monthly pay lends itself well to deposit automation, and allows you to build more stable passive income streams through avenues like index investing. It's also preferable for the self-employed – making your invoices twice per month rather than once per month helps distribute and diversify your income, such that you don't 'put all of your eggs in one basket', so to speak.
Semi-monthly pay provides an added level of comfort and security for employees because they receive more consistent income, reducing stress and the overwhelming feelings associated with managing finances in general.
Advantages of a semi-monthly pay schedule for employers
Additionally, semi-monthly pay is also one of the best payment schedule options for a company or small enterprise. 
For smaller companies in particular (like technology startups or student-led teams), businesses usually have very little capital on-hand to afford workers, and often need to see a tangible ROI on even two weeks worth of work to be able to continue hiring and offering pay. As a result, semi-monthly pay schedules mean they're not left 'out in the cold' all month, so to speak – instead, they can pay a smaller sum on a two-week interval, monitor for return on investment, and then make continued hiring decisions after the fact. 
Larger companies get to benefit from the increased employee quality of life and thus decreased job loss over time.
It greatly simplifies the payment schedule for the typical employee to comprehend
The most frequent query you probably get is, "When are we going to get paid next?" whether you pay employees once a week or every other week. Those concerns are resolved once a semi-monthly pay system has been implemented because employees are paid on a regular basis. Most businesses make their payments twice a month, once on the 15th and once on the last business day.
It blends in with other payroll methods
It is possible to combine semi-monthly pay with other payment arrangements in order to efficiently meet the demands of both the business and the personnel. You'll commonly discover that larger firms may have a bi-weekly schedule for full-time hourly employees, a weekly plan for temporary and/or part-time employees, and the semi-monthly schedule for salaried personnel.
The cash flow of the business is aided
This is particularly valid when benefits are paid in addition to the agreed-upon remuneration. The optimum structure is frequently one that distributes benefits on the Tuesday after the semi-monthly pay dates because it virtually removes all of the American banking holidays. You get consistent benefit payments in return, employees know when to expect them, and managing your IRS obligations is considerably simpler.
The problem with the existing odd days and leap year days is resolved
Other payment systems are compelled to adjust to the year's odd-numbered days as well as the sporadic leap year day. Because the framework is designed to respond to those changing situations, semi-monthly payments can continue uninterrupted. The last business day of the month, whether it be on the 26th or the 29th, will serve as the final pay date for February. Employees still receive their full hourly pay regardless of the situation.
Calculating accruals is substantially less difficult
The contracted benefits are relatively simple to implement if benefits are paid out twice a month. Simply divide the agreed-upon sum by 24 to determine how much must be distributed throughout each payroll cycle. As a result, even while compliance issues can occasionally be complex, a clear set of policies and processes can make even the most challenging pay periods simple to manage for everyone inside the firm, which also means that total processing costs are a little cheaper.
Some disadvantages to semi- monthly schedules
There are, of course, some disadvantages to semi monthly pay schedules. They include the logistics involved in paying every other week, which generally require more staff or more complicated systems in order for the payments to be delivered effectively, and this can result in slightly increased bookkeeping and accounting costs at the end of the year. For the self employed, it means they have to create more pay stubs than otherwise, which can also be more work.
When workers are non-exempt, its implementation might occasionally be challenging
When the bulk of an organization's employees are paid on a salary, the semi-monthly pay  usually functions best. This is due to the absence of overtime regulations and other changes in the hourly salary that must be taken into account. Every paycheck has the same amount of money, making payroll processing much simpler because there are no half period payments to be made. If the time is not properly recorded for hourly workers, it may have an impact on your budget and available funds.
It can be confusing for the employee
There will always be deadlines after which hours cannot be tallied for the biweekly payroll. This cutoff time can be perplexing since if someone worked 50 hours that week but their overtime hours were after the cutoff period, they would not receive their additional compensation until the next payroll. Transparent payment and cutoff schedules can help mitigate this to some extent, but they won't completely eliminate issues. Be prepared for any changes to require at least six months of continuing staff assistance.
It's possible that new hires will have to wait a few weeks before getting paid for the first time
It could take 4-6 weeks for a new recruit to get their first paycheck under a semi-monthly pay schedule, depending on when the hours clocked are processed. For hours worked from the preceding period (for example, from the 16th through the end of the previous month), many employers pay on the 15th. An employee who begins work on the first of the month would not receive payment until the end of the month.
However, the benefits almost always outweigh the costs – which is why semi-monthly pay schedules have been adopted by the vast majority of companies around the world, including our team!
In conclusion, semi-monthly pay schedule is beneficial to both employees and employers. It's beneficial for employees because they can better plan their finances and save money for the future. In addition, they're also beneficial to employers; generally, smaller employers no longer have to worry about not receiving a tangible return on a month-long investment, and they can also automate their pay structure and improve the quality of life of their employees, increasing retention. Ultimately, semi-monthly pay is one of the best payment schedules currently available offering the best of both worlds in terms of personal finances, income stability for companies and the self employed, and automatability.